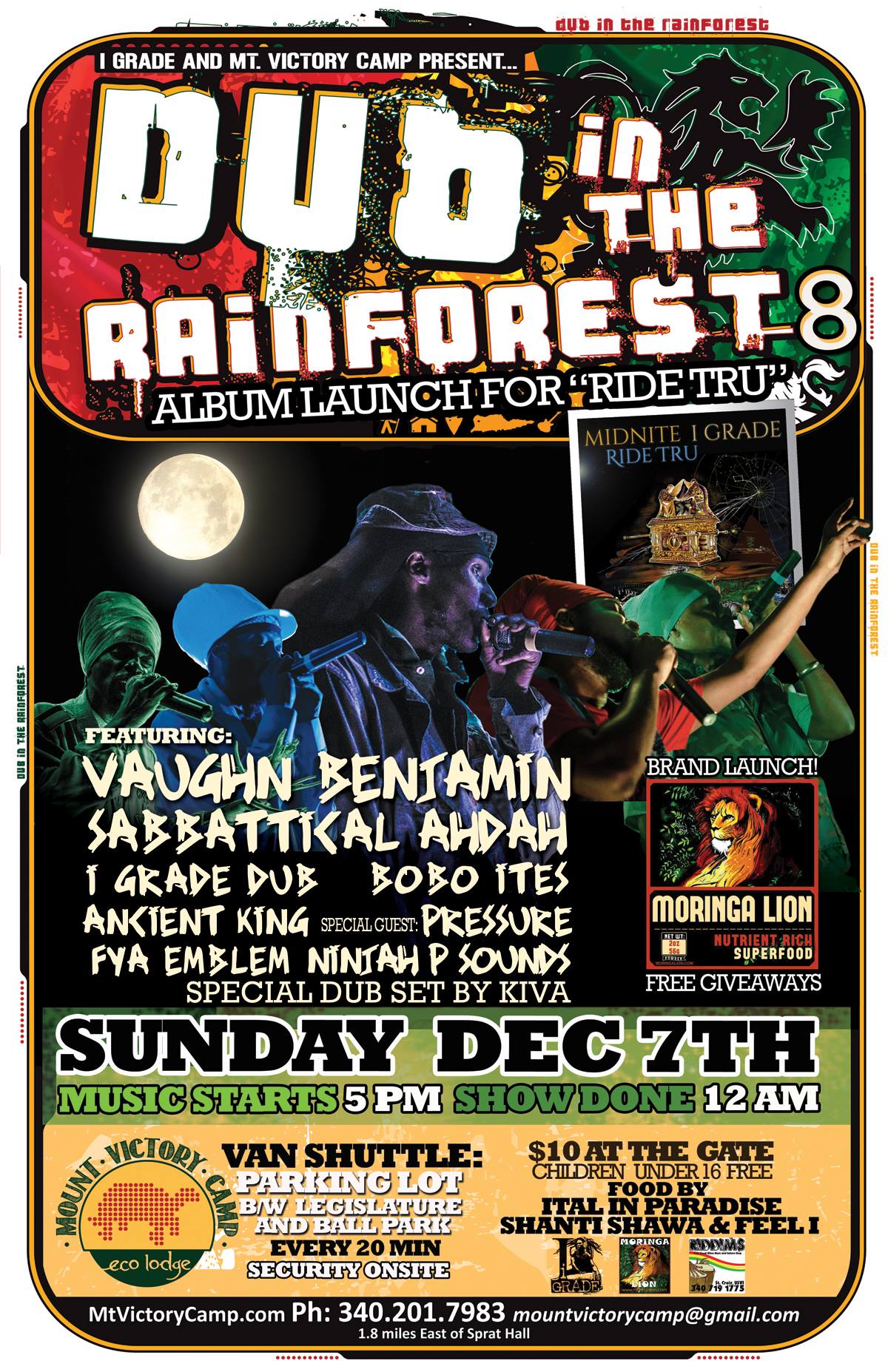 I Grade Records & Mount victory camp present... DUB IN THE RAINFOREST 8...on the beautiful island of St. Croix USVI.

This special Full Moon edition return of the Dub in the Rainforest series will be an album launch for "Ride Tru" - the new Midnite - I Grade album.

Featured artists are: Vaughn Benjamin, Sabbattical Ahdah, Bobo Ites, Ancient King, and special guest, Pressure Busspipe, all backed by I Grade DUB. Ras Kiva will also be performing a special dub set. Fyah Emblem Sound "Station" & Ninjah P Sounds will be on the ones and twos. Stage lighting will be provided by KDM Productions.

Ital In Paradise, Shanti Shawa & Feel I will be serving the best vegetarian and vegan cuisine around. Mount Victory hospitality and vibes will be in full effect with the Jungle Bar serving cool drinks and specials all night. This event is also the official Brand Launch for Moringa Lion, the organic superfood supplement grown and harvested on St. Croix. Free Morgina Lion giveaways and specials all night. Not to be missed!