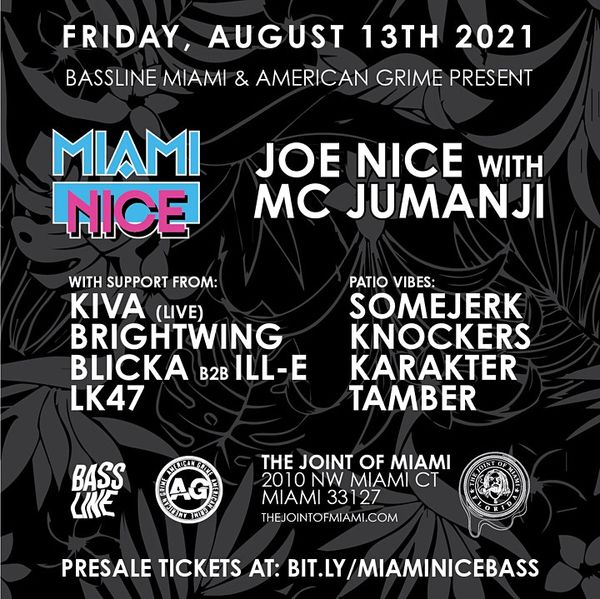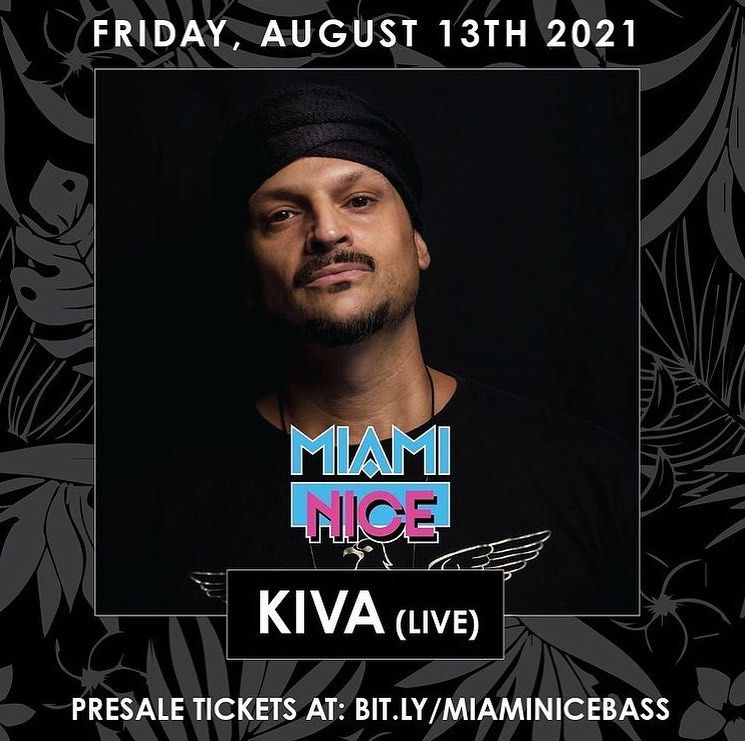 BassLine Miami and American Grime team up once again to bring a slice of proper dubstep to South Florida - this time to the brand new venue - The Joint of Miami. 
Joe Nice is regarded as one of the very first dubstep DJ's in the United States, championing the genre with his Dub War event series, which is credited as the first stateside dubstep event. 
Armed with exclusive dubs, an extensive knowledge of dubstep history and now paired with MC Jumanji, who represents the American Grime collective and record label from Miami, Florida - the duo are an unstoppable duo of energy. 
Kiva is a a multi-instrumentalist producer, remixing for countless underground artists from Soul and Hip-Hop to Dubstep and Reggae, sharing stages with such artists as Lee Scratch Perry, Midnite, Pressure Busspipe, Mykal Rose, Akae Beka, I Grade Dub, Kode 9, RSD, and many more.  
Additional support from: 
Brightwing - https://soundcloud.com/brightwing 
Blicka back to back iLL-e - https://soundcloud.com/blickamusic 
LK47 - https://soundcloud.com/lk47 
SomeJerk - http://soundcloud.com/somejerk 
Knockers - https://soundcloud.com/mrdjknockers 
Karakter - https://soundcloud.com/djkarakter 
Tamber - https://soundcloud.com/amalgamatamber