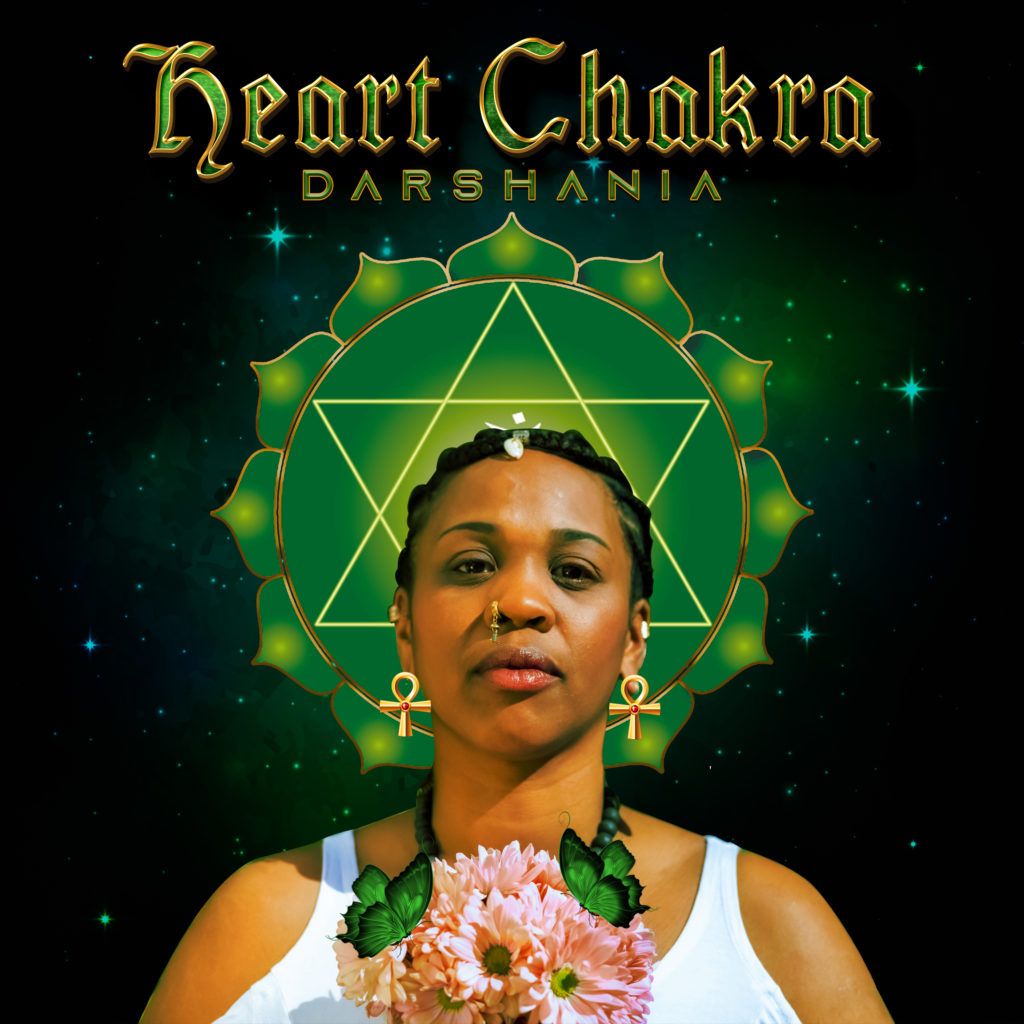 Adios Babylon congratulates our friend Darshania on the release of her new album "Heart Chakra"
The full-length album containing seven tracks was produced by Kiva, DJ Cave, Abstract Butta Fingaz, and the late Ras G. "Heart Chakra" represents a body of work that answers a call from deep inside the planet and liberates the hearts of listeners while creating a more beautiful world, according to Darshania.
With additional tracks featuring guest vocalists Illuminati Congo and Poetic S., "Heart Chakra" takes listeners on a spiritual odyssey while permitting music to be their guide. 
"The journey is about loving yourself. That journey is about tapping into that frequency of your heart. In my spiritual practice, it is believed that the heart, rather than the brain is the source of human wisdom," said Darshania. 
While some music aims at the darker side of life, Darshania's music is vastly different. 
"We need to bring the love back into our music. We are not progressing by sharing bad messages, disrespecting our women or brothers, or sharing anything involving violence and killing. That's just killing our people. It's time for evolution to step forward and step through because love is what's going to lead the way." 
The single "Telepathic" was written and produced by Kiva, recorded in St. Croix, and features a beautiful video shot in California. Kiva mixed two additional songs "Daily Test" and "Prism Pyramids" produced by the late great Ras G of the Afrikan Space program as well as mastered the full album at Adios Babylon studios.
Stay connected to Darshania on all platforms for new music, videos, and social posts: 
Website: https://www.darshania.co 
SoundCloud: https://soundcloud.com/darshania 
YouTube: https://www.youtube.com/channel/UCwfkZERoAqCL5MNUzISoB_w 
Facebook: https://www.facebook.com/darshania 
Instagram: https://www.instagram.com/darshania/ 
Twitter: https://twitter.com/darshania